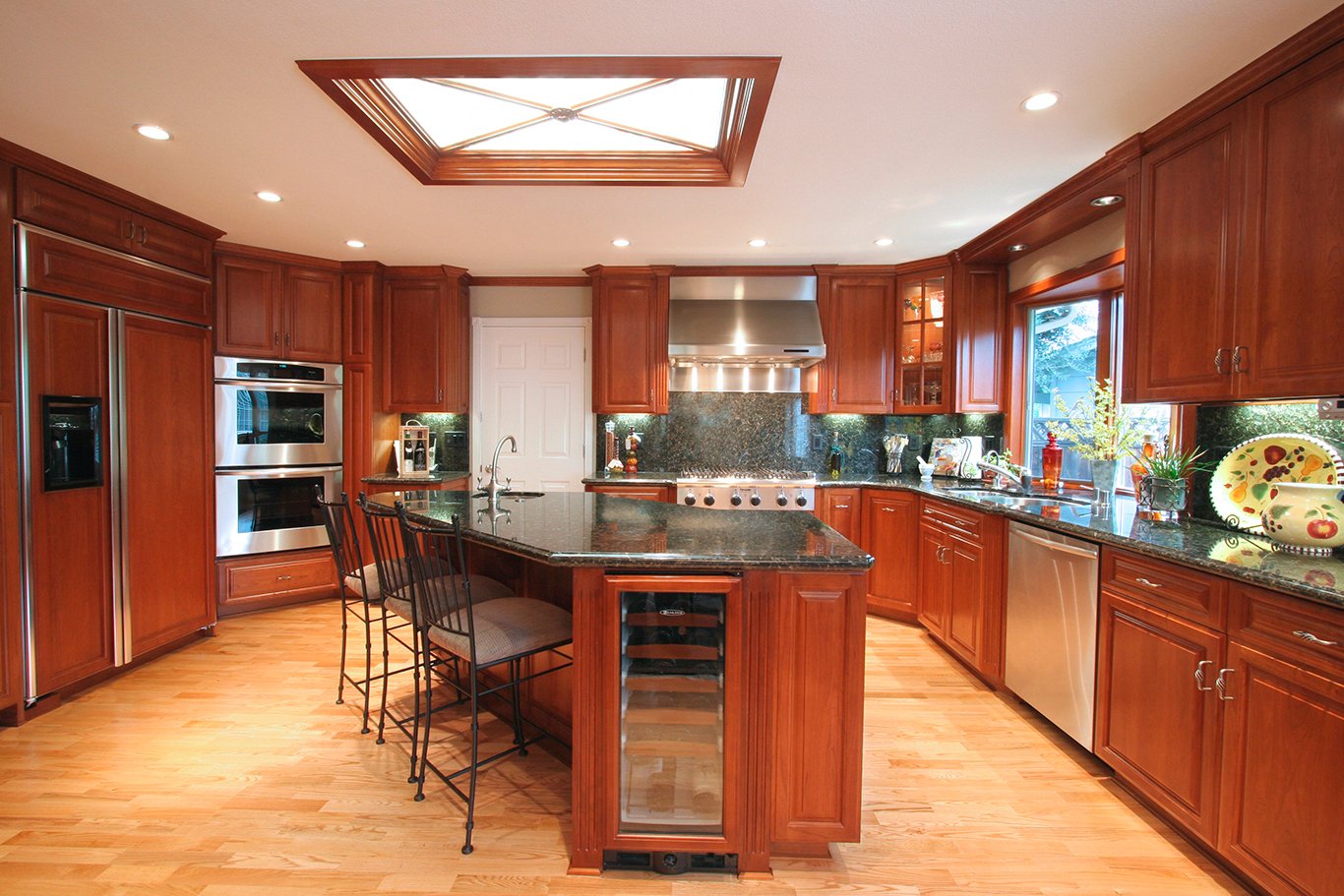 Welcome to Cabinets Bay Area, We specialize in cabinet refacing, cabinet refinishing, custom cabinets and cabinet installations with  30 years of experience in the San Francisco Bay Area.
We will help you find the best option for your home, kitchen, or bathroom!
Either Cabinet Refacing or Refinishing can save you thousands of dollars on new cabinets! Find out which is the right one for you. With Cabinets Bay Area's exclusive technique you will have brand-new looking cabinets in half the time.
Bamboo Custom Cabinets, Mountain View, CA

April 14, 2014

This is an exclusive Cabinets Bay Area kitchen made with eco-friendly and sustainable materials. The main source of the custom cabinets was Bamboo. This strong, durable, and completely sustainable wood is becoming a hugely popular source for construction and cabinetry.

Fireplace Cabinet Refacing, Palo Alto, CA

April 14, 2014

Cabinet Bay Area exclusive refacing technique replaces old face frames for new, solid wood frames. This allows for greater flexibility when redesigning cabinet space. Furthermore, more cabinets can be added to match the existing cabinetry with ease.

Complete Kitchen Remodel, San Francisco, CA

April 30, 2014

This luxurious kitchen in San Francisco was created in a relatively small space. Our clients decided on new custom cabinets created by Cabinets Bay Area craftsmen.

Bathroom Cabinet Refacing in Saratoga CA

May 6, 2014

After HEMA Designs redesigned and remodeled their chef's kitchen, our clients from Saratoga asked that we reface their bathroom cabinets to match what we had done in the kitchen! We were ecstatic to continue the beautiful woodwork throughout their home.