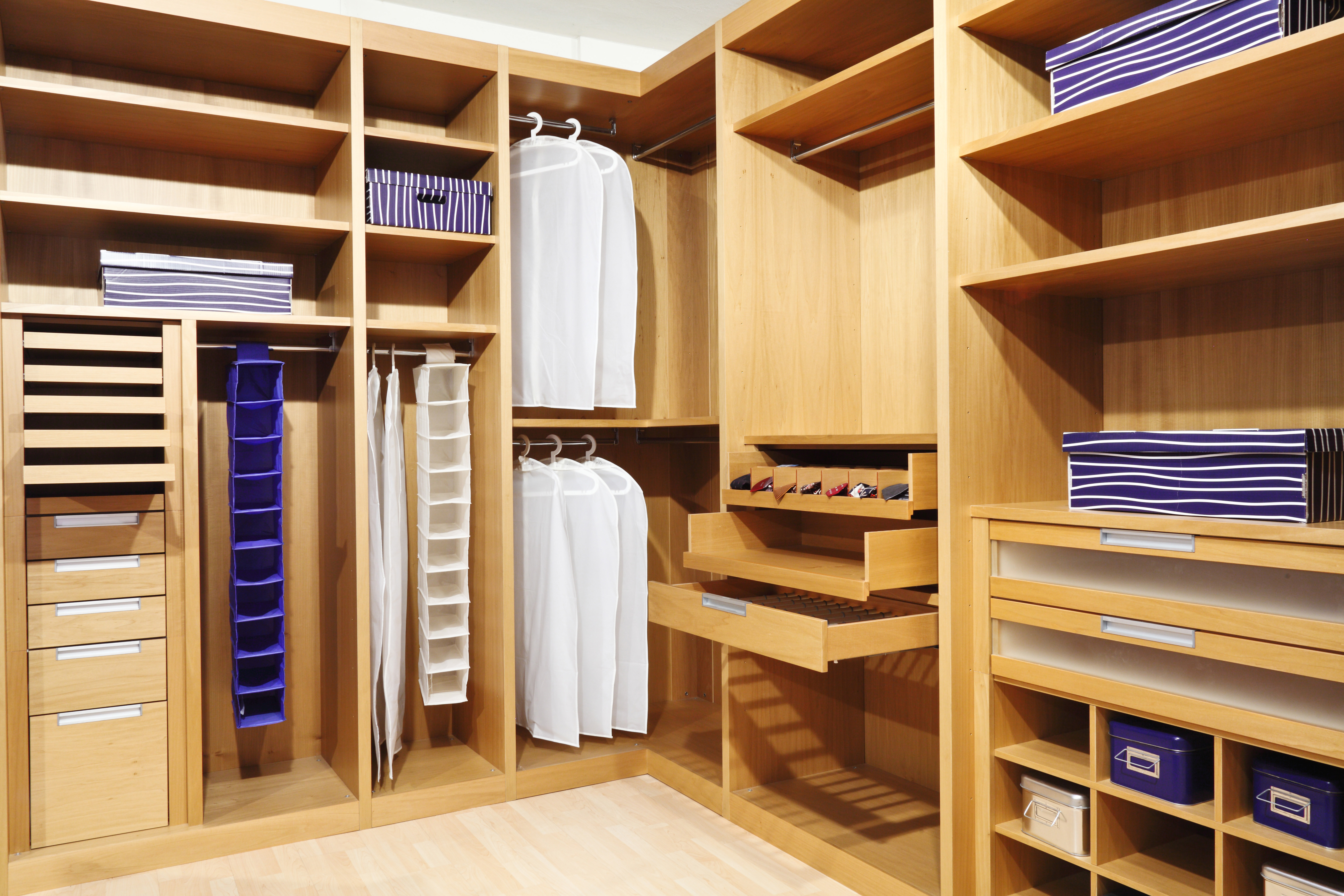 Closet Installation Made Easy 
Our fully-equipped team of closet installation experts makes the process relaxing – and exciting to watch. 
As our team puts your vision together before your eyes, you can sit back with fulfilment, knowing your custom closet design is coming to life and is in extremely capable and skilled hands.

Our Expert Installers 
All of our custom closet installers come with the collective experience of our company's expertise. When the time comes and you meet your closet installer at your home, you can expect professional and friendly service, fast and skilled work, a keen eye to detail and full cleanup of the workspace afterwards. 
After our installers do what they do best, you'll be able to take a full tour and inspection of the final product, with the installers by your side. Our installers won't leave for the next job until you are thrilled with the work. 
Installation Timing 
Seeing as all manufacturing work is completed in our local factory, the installation process is fast – typically completed within one day. 
However, this depends on the extent of the project. 
If the closet or cabinetry is quite detailed or large-scale, the installation process may take slightly longer to complete. But don't worry – the wait will be completely worth it. 
To ensure your new closet fixture fits perfectly, your installer will come prepared with all the tools required for any situation – make the process smooth and successful each time. 
So, what's the end result once your installer heads back to the shop?
A beautifully custom designed closet or cabinet, making your home feel a bit more like yours. With Cabinets Bay Area by your side, you can rest assured that the work done on your home is finished with perfection – exactly what you had envisioned (if not better).
Begin building your dream home by chatting with one of our in-house designers today!