Cabinets Bay Area specializes in  kitchen cabinet refinishing.  we can help you make the best decision about your existing cabinets.
Save thousands of dollars by taking advantage of the existing kitchen cabinets, b

y changing your cabinet color–sanding down existing cabinets and re-staining them– create and enjoy a brand new look.

With over thirty years of experience in cabinet refinishing, our expert craftsmen will transform your worn out cabinetry into the kitchen of your dreams.

Our fast and convenient process will take only few days in your home, delivering the highest quality cabinet refinishing service.
Call Us for a Free In-Home Consultation
415-410-9083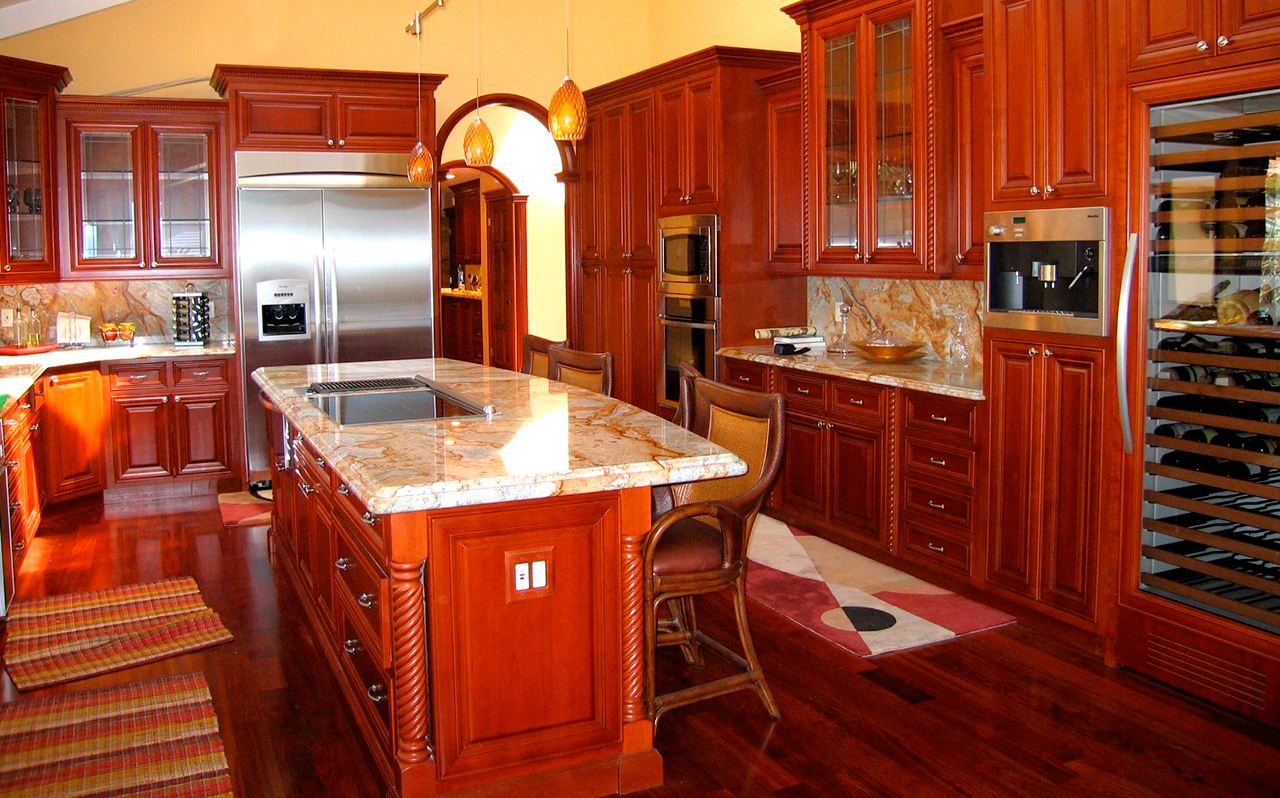 You have the option for new doors or save even more money and use your existing doors and hardware.
If you want to buy new cabinets because they are old, we offer you instead our cabinet refacing service, in which we used a technique which involves changing the all frames with new ones, you keep your cabinets boxes, we replace the frames with laminated or wood venner materials.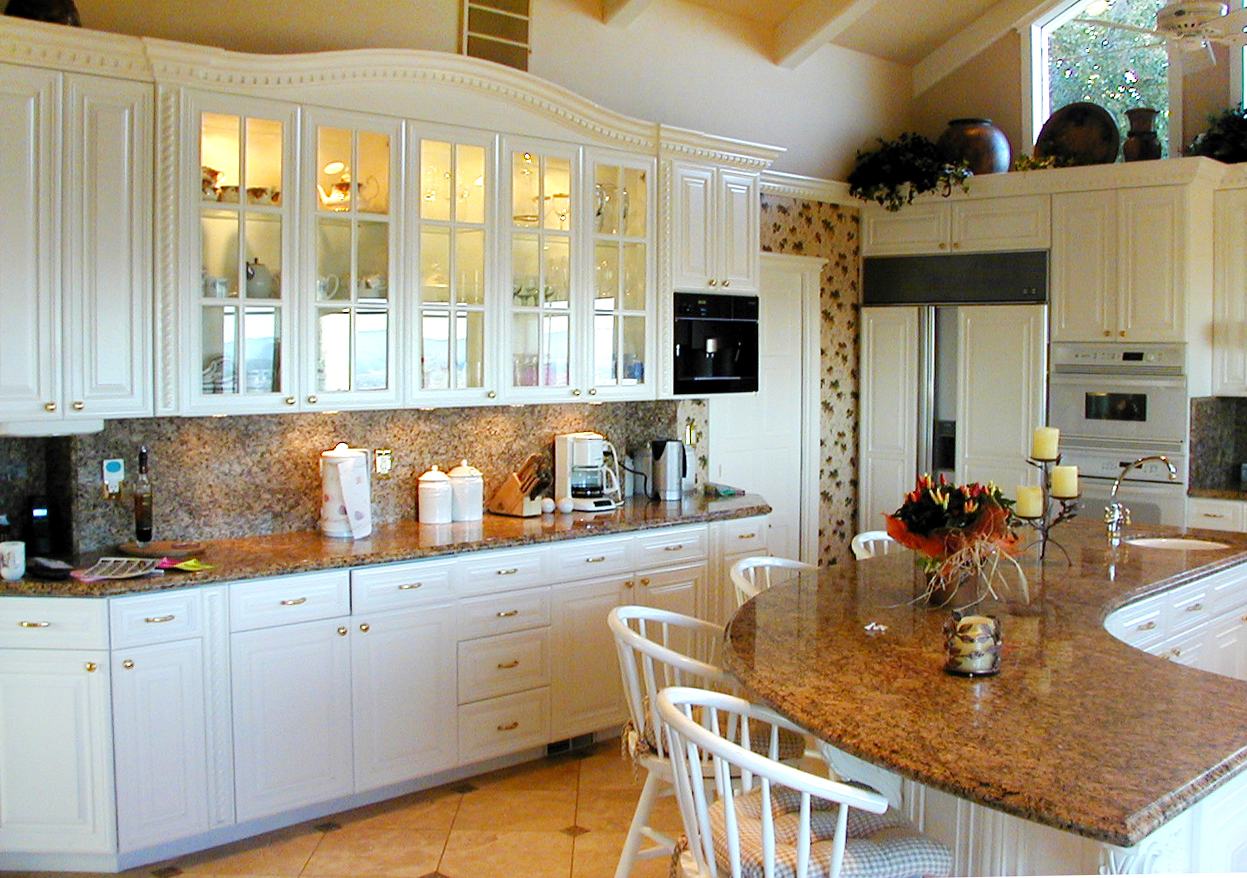 Our Cabinet Refinishing Process:
Cabinets Bay Area focuses on using sustainable and eco-friendly materials for all of its cabinet projects. Cabinet refinishing is no exception. With the high standards set by the EPA in California, cabinet makers have been forced to use only water-based stains and lacquers on cabinets. Cabinets Bay Area has enthusiastically welcomed these new regulations, created to protect the air we breathe and put a stop to the continued destruction of the Earth's ozone layer. Change the existing toxic lacquer on your cabinets with NEW water-based, EPA sanctioned stains and finishes. Cabinets Bay Area is leading the way in this new innovation in cabinetry.
The process begins like this:
With our FREE in-home consultation we will determine whether your cabinets can be just refinished.
One this had been determined, we remove the doors and drawers and bring them to our shop.
If your cabinets are solid wood and relatively new, they may or may not need to have extensive sanding. At this our cabinet makers will determine if your cabinets need to be lightly sanded or need a deeper cleaning of existing lacquer. This process is done in your home.
We prep your kitchen and living spaces so that no dust from the sanding process reaches other areas of your home.
Our carpenters begin to sand the existing cabinets in order to polish them and bring them back to their original luster.
We apply a stain of your choose (if you choose to not use the natural color of your existing cabinet).
We apply water-based undercoat material to your existing cabinets.
The same is done at our shop to your doors and drawer fronts.
The finally step is to apply the water-based top coat to seal your cabinets, doors and drawer fronts.
We reinstall all your doors and drawers. Enjoy your beautifully refinished kitchen in a fraction of the time of a complete kitchen remodel.
Cities that We Serve in the Bay Area:
Atherton, Belmont, Brisbane, Burligame, Campbell, Clayton, Colma, Cupertino, Daly City, East Palo Alto, Foster City, Fremont, Half Moon Bay, Hillsborough, Los Altos, Los Altos Hills, Los Gatos, Menlo Park, Millbrae, Milpitas, Monte Sereno, Morgan Hill, Mountain View, Pacifica, Palo Alto, Portola Valley, Redwood City, San Bruno, San Carlos, San Francisco, San Jose, San Mateo, Santa Clara, Saratoga, South San Francisco, Sunnyvale, and Woodside.

Check our Cabinet Refacing Services